COACH+ Founder & Lead Coach Developer


National Coach Developer of the Year Award Recipient from Coaching Association of Canada
Glenn is the founder and lead coach developer at COACH+. He is well known for driving change, enhancing capacity and fostering excellence with local, provincial, national and international organizations. He is fully committed to the idea that context matters. Working in Canada's First Nations, Zambia, Zimbabwe, and 15 other countries, he has learned that listening, asking questions, and making context the leading consideration is his most effective approach. Considering context might even be Glenn's superpower.
The owner of an incredibly robust Rolodex, Glenn believes those connections are opportunities for meaningful, long-lasting, mutually beneficial relationships. An advanced programme graduate of the only Coach Developer Academy globally (Tokyo, Japan), Glenn has since returned to instruct in the programme on two occasions.
One of Glenn's personal and professional highlights was attending the 2019 Special Olympics World Summer in Dubai, UAE as a head coach in the Team Canada delegation.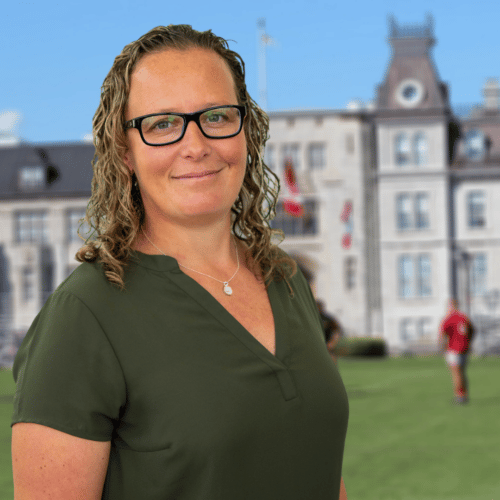 Coach Developer and Advisor


National Coach Developer of the Year Award Recipient from Coaching Association of Canada
Beth was the 2013 Fox 40 Ontario Female Coach of the Year and is the current Assistant coach of the men's varsity rugby team at the Royal Military College. Barz is a brilliant example of the power of coach development and education.
Citing her evolving coaching philosophy, she has focussed on challenging and supporting others to reach for their potential. She continually collaborates with others in the Canadian sport community in service of continuing growth and development of sport in Canada. Beth has completed her NCCP Level 4 certification in rugby and is a Learning Facilitator and Mentor Coach for the Advanced Coaching Diploma program. She is also a Master Learning Facilitator and Evaluator in Rugby and a Multi-sport Learning Facilitator. Additionally, Beth is an International Rugby Board Trainer.
Beth plays a key role as a seasoned coach developer with COACH+. Currently working on her Ph.D. at Queen's University, her academic approach is critical to the work the organization does. While her contributions are founded in evidence and research, she is quick to remind everyone "I'm a coach and practitioner first".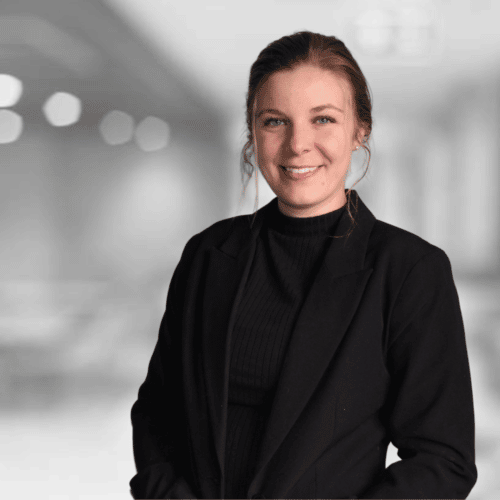 Madie has been a recreation professional for almost a decade. They're a proud Panther who graduated from Canadore College with a diploma in Recreation and Leisure Services. They've invested significant time and energy as an organizer in large events such as sports championships and industry conferences. Recently, the Canadore College Athletics department has been the beneficiary of Madie's relentless and high-performing organizational skills as a Varsity Assistant. Madie is an effective leader and coach with the Special Olympics Golf program in North Bay, Canada.
Hint – Don't get techy and try to talk them out of using a pen and notebook; a very colour-coded, tabbed notebook.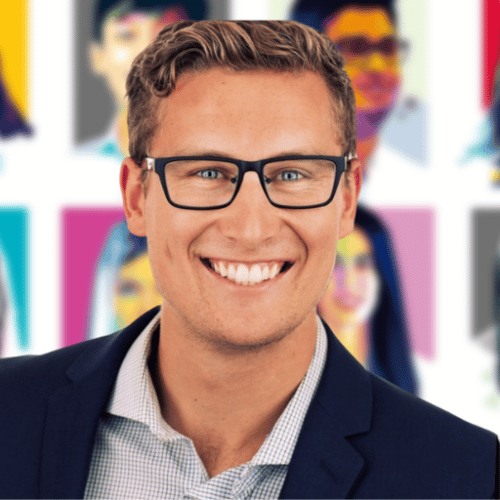 AthLeadership Accelerator
Dan is a Nipissing University graduate, with a BBA-marketing with distinction, and a sports experiential learning certificate.
Throughout his time at Nipissing University, Dan served as the captain of the Laker's Men's Varsity Volleyball team and has always maintained strong leadership roles within the North Bay community and the Nipissing University campus. Previously being recognized with the Dave Marshall Leadership award, Andrew Keating memorial award for the pursuit of excellence and & fourth-year school of business leadership award. Community service has always been a critical piece for him, spending the last five years on several volunteer-based boards, including North Bay Youth Volleyball Club & The Nipissing University student union.
Miller has developed a passion for sport marketing and strives to contribute to such an exciting and dynamic profession. Recently travelling to Germany to work with global sports powerhouse brand, Adidas. His most recent project was working with the Nipissing University athletics department as a sports management intern, pitching, running, and implementing a "More Than An Athlete" campaign for the university. He profiled the personal success stories of 20 varsity athletes.
As a lifelong learner, Dan is very excited to take on the great balance of contributing and learning at the same time with COACH+.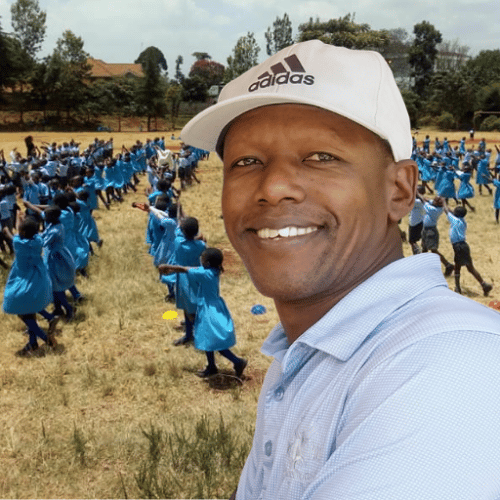 Africa Consultant and Sport Leader
Emanuel is dedicated to instilling life skills through junior sports programs in East Africa and long-term the bigger part of the continent. He is convinced that through passionate initiatives, the diversity of sports will grow in the continent and become part of multiple solutions for keeping kids engaged, positively encouraged, and mentored.
He has initiated effective programs that helped demystify golf to underprivileged communities and is currently leading the largest junior golf program in East Africa (Golf for Kids).
He has developed a strong brand, presence, and recognition for junior golf in several academic institutions. Emanuel earned his Master's in Organizational Leadership from National University, San Diego. He is also the first recipient of the US Kids Golf Top 50 Coach award in the continent of Africa. His impact on sports education has benefited kids across the borders of East Africa especially in Kenya, Uganda, and Ethiopia.
Diversity
We are diverse with whom we work for and with. Everyone's unique ideas, backgrounds, and perspectives are valued.
Innovation
We are hyper-focused on developing new ways to approach problems. We use creative thinking, optimism and workarounds that can change the world for coaches.
Candor With Compassion
We are sincere. We speak the truth, even when it takes us beyond our comfort zone.
Accountability
We own the responsibilities we have to our staff, customers, and community.
Service
It is our duty to help and support those around us, and to always put them first.
Context
Context matters. A lot. Whether it's location, culture, history, language, sport, gender, or any other factor, context will consistently be considered.
Reimagining and realizing the full potential of coaches.
To diverse communities of coaches, we are the fire-starters of learning and drivers of relentless improvement. We are global leaders and local champions. We love coaches. We do more than provide information to coaches. We invest energy in coaches. Our deep passion for coaching is reflected in their ongoing commitment to advance their practice.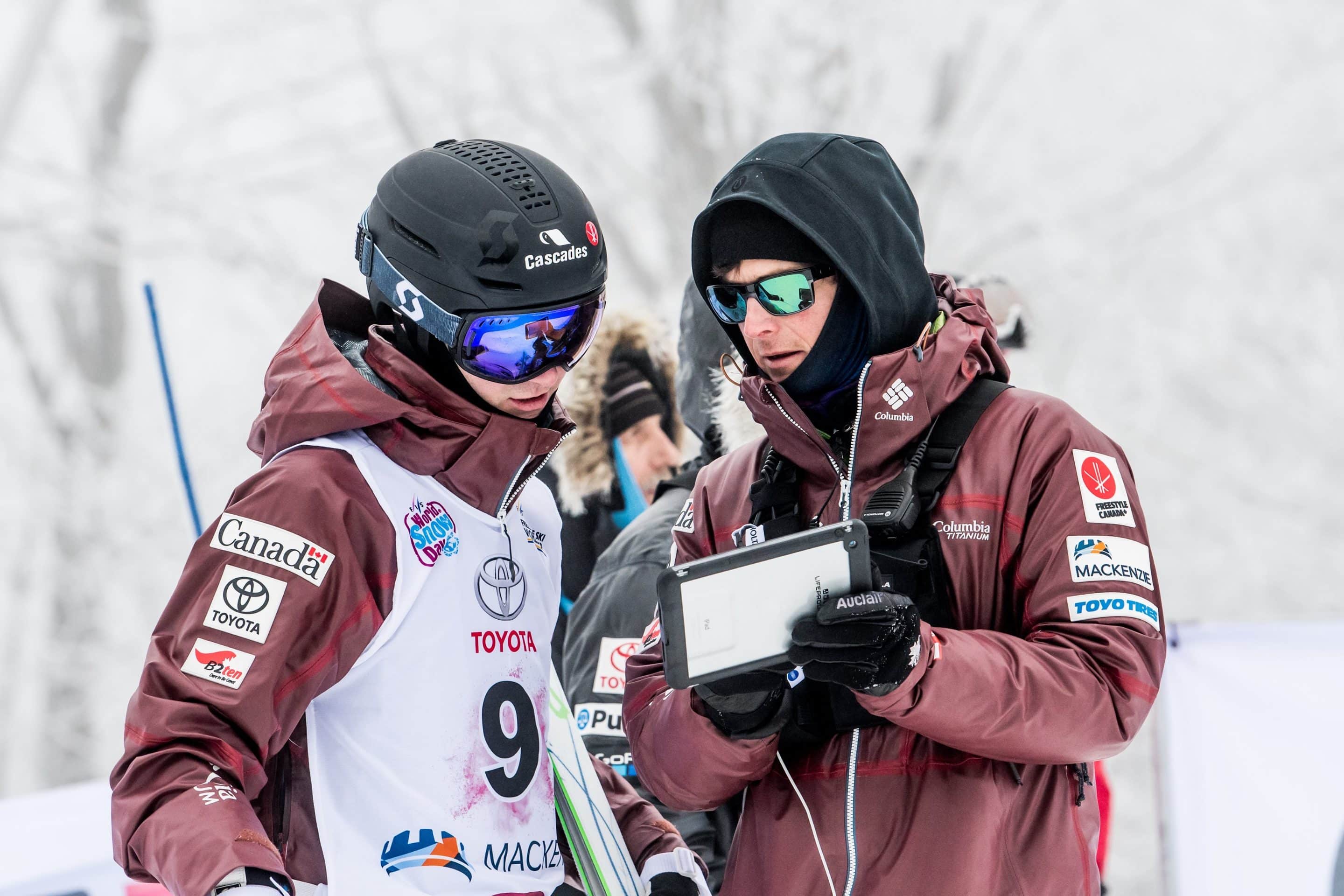 Being Relentless
It's what we are. We relentlessly improve. Serving the needs of our coaches means keeping up at all times. Our industry partners know us as a group of people who only look forward, always with the view of improvement.
Making It About Coaches
At every step of the way, we will always make it about the coaches. We'll push them to the front of the line. Every person has limitless potential to be amazing, and we will not be convinced otherwise.
Disrupting
We embrace disruption for good. We are known as a group of people who create ways of doing things that displaces many of the existing practices.
Being Curious
Questions are more valued than statements. Being curious makes us more effective and valued by coaches and organizations. This always puts the coaches first.
Leaning Into The Chaos
Our people lean into the chaos of coaching. We are not stressed with the many moving parts coaches are managing; we understand and help manage them.
Relationship Building
We build genuine relationships that facilitate, embrace and drive change. It can't be about the information. At this time in history, information is a commodity. We believe developing relationships is the fundamental starting point for progress.